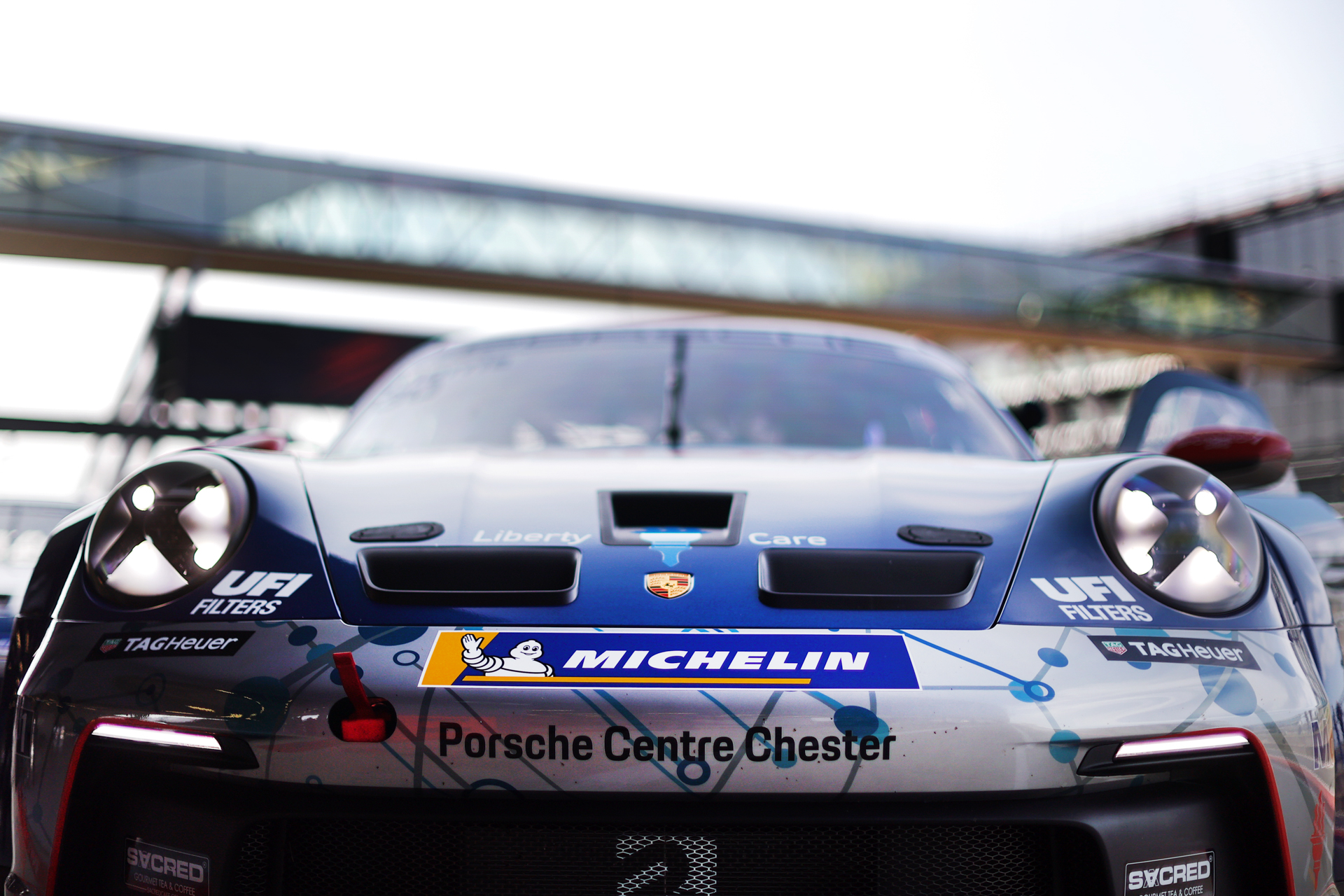 14 Apr

UFI Filters sponsors British driver Seb Morris in the 20th edition of the Porsche Carrera Cup Great Britain

UFI Filters once again takes to the track alongside a new brand ambassador: the talented British driver Sebastian "Seb" Morris, during the new season of the Porsche Carrera Cup Great Britain.

Seb Morris, from Chester, Cheshire, already winner of the British GT Championship in 2017, will make his debut in this edition of the Porsche Carrera Cup GB together with Team Parker Racing.

Now in its twentieth edition, the Porsche Carrera Cup GB remains the fastest single make series in the UK, with all cars identical, making it all about driver skill and speed. The single marque GT racing championship acts as a support bill to the highly popular British Touring Car Championship (BTCC) with races shown live on the English channel ITV4, registering an average attendance of 30,000 people. A great opportunity for Seb Morris to be involved in, racing on board his UFI-branded Porsche Carrera 992 GT3 Cup, and an important visibility opportunity for the UFI Filters brand.

Born in 1995, Seb Morris has a very respectable background in the racing world: he made his debut at just 13 years old in go-kart racing starting immediately to collect victories in the Rotax Mini Max Challenge and in the Ginetta Juniors Championship. 2012 saw Seb move to the prestigious Formula Renault BARC, distinguishing and guaranteeing himself an excellent springboard for Formula 4, Formula Renault NEC, GP3 Series which earned him registration in the FIA ​​Gold category in 2018. In recent years Seb has never stopped participating in prestigious championships such as the British GT Championship, the Intercontinental GT Challenge, the Lamborghini Super Trofeo Europe, up to winning the British GT title in 2017.

His passion for engines and his desire for excellence are the characteristics that make him the right brand ambassador for UFI Filters to achieve further visibility on the English market.

This year's first event is at Donington Park, on 23 and 24 April; alongside Seb will be coach and mentor Dino Zamparelli, the British driver brand ambassador for UFI Filters in 2019.

The supercar driven by Seb Morris, the Porsche Carrera 992 GT3 Cup is powered by a 4.0 litre six-cylinder boxer engine with 510bhp and rear wheel drive, supported by a six-speed PDK transmission.

Karl Ridings, UK & Ireland Sales Director & General Manager UK & Ireland – Aftermarket comments: "We are delighted to be present again this year in the Porsche Carrera Cup GB, a sign of continuity in the world of racing for UFI Filters. We have every confidence in the potential of Seb, who represents the promise of British racing. This partnership will further support the growth in the UK and Ireland market, where we already have a strong sales team and our local warehouse that can provide a next day delivery service to our customers across the country".