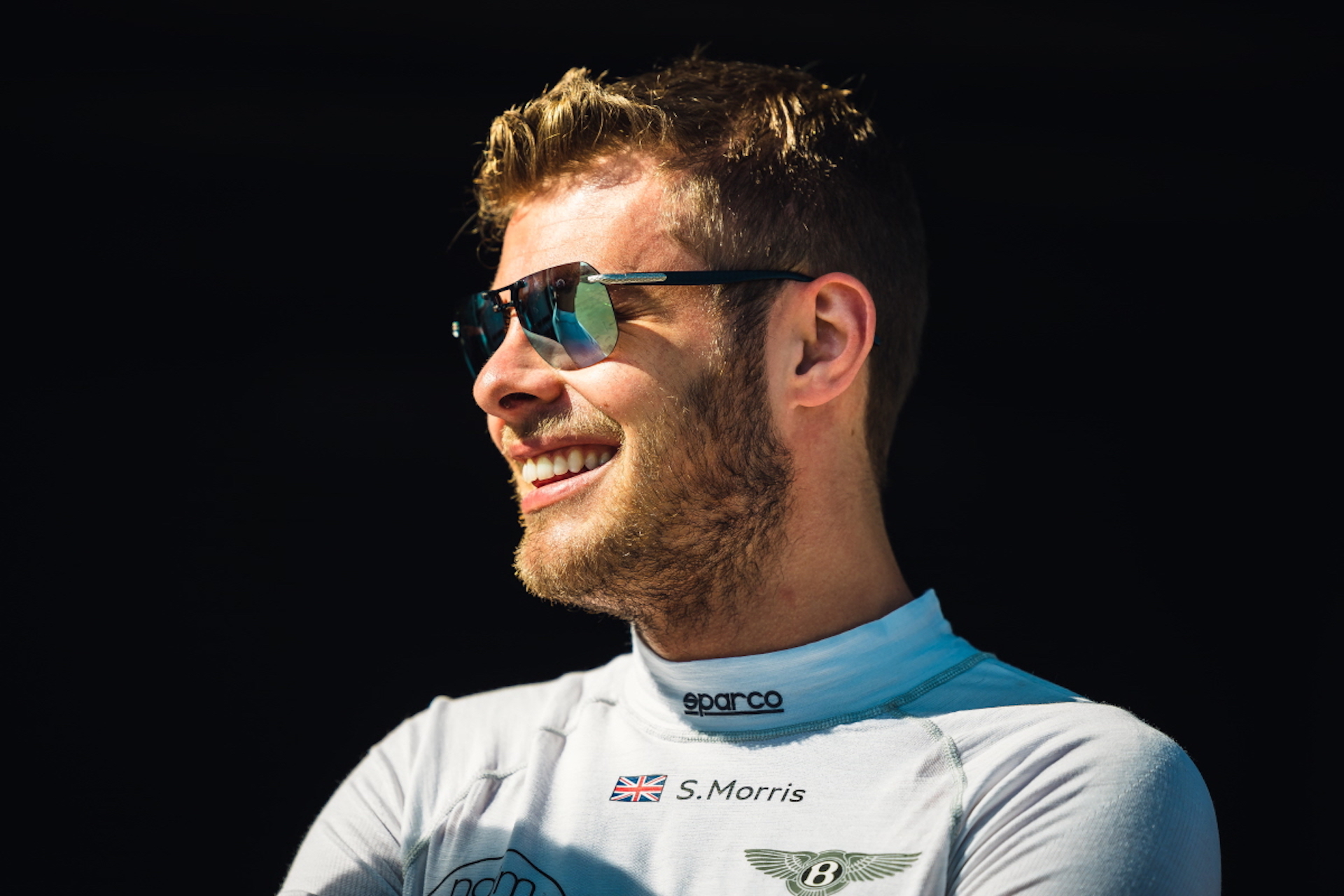 27 Mar

BRITISH CHAMPIONS JOIN FORCES AS MORRIS MAKES ENDURANCE RETURN WITH RAM RACING IN GT CUP
 Former Bentley factory driver Seb Morris to partner Charles Dawson
Ex-British GT Champ set for GT Cup bow in RAM Racing Mercedes GT4
Morris' first races of 2023 at Donington Park this coming weeken
Professional racing driver Seb Morris will make a very welcome return to endurance action just a few days from now having today, Monday, 27th March, been confirmed as team-mate to GT4 driver Charles Dawson in the GT Cup Championship with top team RAM Racing.
Welsh 26-year-old Morris, who resides in Chester, is thrilled to be back in GT action for 2023 after being drafted in as Dawson's team-mate for selected rounds of the burgeoning GT Cup behind the wheel of a Mercedes-AMG GT4.
Thrilled to be racing a Mercedes-AMG for the first time, former British GT Champion Morris is equally delighted to be joining John Ferguson's RAM Racing squad which, of course, won the GT3 title in the British GT Championship last year.
Morris will bring his vast experience of competing at the highest level in Britain and Europe, which delivered the British GT3 crown in 2017 and a factory drive with Bentley Cars in 2019 and 2020 in the GT World Challenge Europe and Intercontinental GT Challenge, as businessman Dawson eyes success in GT4.
The opening event of the GT Cup season takes place this weekend, 1st/2nd April, at Donington Park National Circuit in the East Midlands with four races in the offing. Morris' initial schedule will see him also compete at Brands Hatch Grand Prix Circuit in late April, Silverstone Grand Prix Circuit at the end of July and Snetterton 300 in early October.
Additional race outings are planned for Morris with the RAM Racing squad, with the Welshman also set to assist Dawson with a GT3 testing programme.
Among Morris' many achievements during a glittering career are championship victories in karting, Ginetta Junior, Formula Renault and British GT and he became a Gold ranked driver in the FIA gradings in 2018. In recent seasons he has taken race wins in British GT, the International GT Open and 24H Series and, last year, contested a part campaign in Porsche Carrera Cup GB.
Seb Morris:
"I really am looking forward to my first experience of GT Cup and I want to express my gratitude to Charles [Dawson] for reaching out with this great opportunity. I can't wait to get started and to bring all of the experience I've gained from British GT, the GT World Challenge, International GT Challenge, 24H Series and the Rolex 24 at Daytona – among others!
"Obviously the GT4 car will be a little different to get used to from GT3, but I'm buzzing to be back on track this season with a fresh challenge in the Mercedes-AMG. My priority as the pro driver is to bring Charles on as much as I can, and provide him with a benchmark to work towards, and also assist with his plans for GT3 testing as the year progresses."
Round one of the 2023 GT Cup Championship season is scheduled to take place at 14.40 this Saturday, 1st April, with round two following at 17.55. On Sunday, 2nd April, round three will begin around 14.00 with round four starting at 16.45.
Access live timing through the GT Cup website www.gtcup.co.uk and race coverage at the championship's YouTube channel www.youtube.com/@GTCupUK/streams