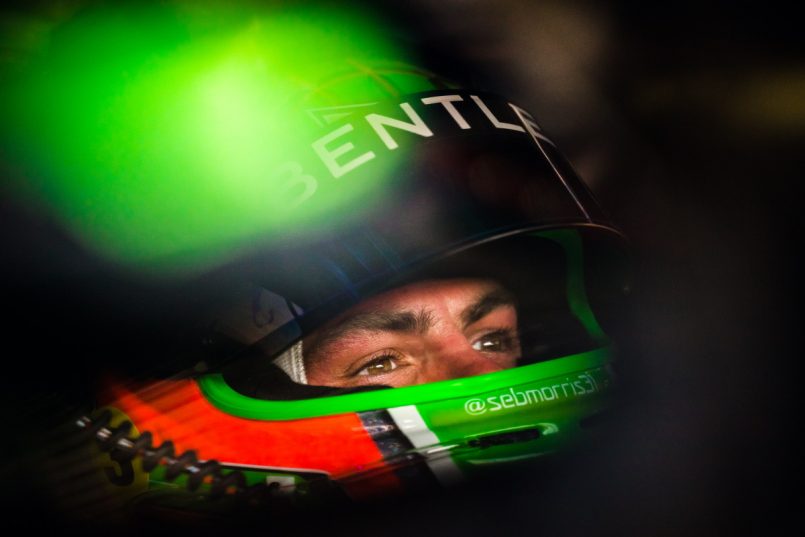 02 Sep

Six-Hour GT World Challenge Spectacular next for Bentley's Morris & CMR at Nurburgring
Season resumes for Seb Morris with trip to Germany's Nurburgring 
Rd2 of GT World Challenge Europe Endurance Cup this Sunday
Exciting 6hr contest ahead for professional Bentley factory driver
Morris targets marked progression for Bentley customer team CMR
British Racing Drivers' Club Superstar Seb Morris gets his 2020 season back underway this coming weekend, 5th/6th September, when the Nurburgring in Germany hosts round two of the GT World Challenge Europe Endurance Cup.
Bentley factory driver Morris, who resides in Chester, has been placed with French squad CMR to assist the outfit with its development in its maiden year as a Bentley customer team in the globe's biggest GT3 championship and he has high hopes for a strong outing less than a week from now.
This Sunday's round, which will be an action-packed six-hour encounter, will actually provide the 24-year-old Welshman with his first race mileage of the campaign after team-mate Razvan Petru Umbrarescu was involved in a collision little more than 30 minutes into round one at Imola in Italy.
Ruling out the No.107 Bentley Continental GT3 on the spot, it was a very frustrating start to the GT World Challenge Europe Endurance Cup season for Gold graded driver Morris, Umbrarescu and Bentley Motorsport Academy driver Pierre Alexandre Jean.
For round two there is a change to the three-driver line-up in CMR's 'Pro' car with experienced French racer Nelson Panciatici – who competes with the team in the sister GT World Challenge Europe Sprint Cup – joining in place of Umbrarescu. The Romanian, meanwhile, has moved across to head-up CMR's No.108 entry in the 'Pro-Am' class.
Prior to the championship curtain-raiser in late July, Morris' previous real-world race meeting was the Liqui-Moly Bathurst 12 Hours Intercontinental GT Challenge race in Australia all the way back in January – before the global COVID-19 pandemic effectively shut down all motorsport worldwide.
With that in mind, it's not difficult to see why the former British GT Champion is absolutely raring to go for the upcoming visit to the Nurburgring and determined to take CMR's development further, along with continuing his mentoring role with Pierre Alexandre Jean.
"We're all excited to have Nelson [Panciatici] with us for Nurburgring, especially after how well he went with Jules [Gounon] in the recent Sprint Cup race at Misano", said Morris, "That race proved the car has great potential, I think the team really do have a handle on the Bentley now.
"Hopefully we can have a good, clean qualifying next weekend and start higher up the grid where we should be – that was half the problem at Imola, being in among cars we shouldn't have been racing with. I've always gone well at the Nurburgring, so I'm really looking forward to it."
Following official testing at the Nurburgring on Thursday, 3rd September, free practice takes place at 08.00 (UK time) on Saturday, 5th September, pre-qualifying gets underway at 12.35 (UK time) and final qualifying starts at 18.10 (UK time).
On Sunday, 6th September, the six-hour second round of the GT World Challenge Europe Endurance Cup season will commence at 10.45 (UK time) with live streaming online HERE