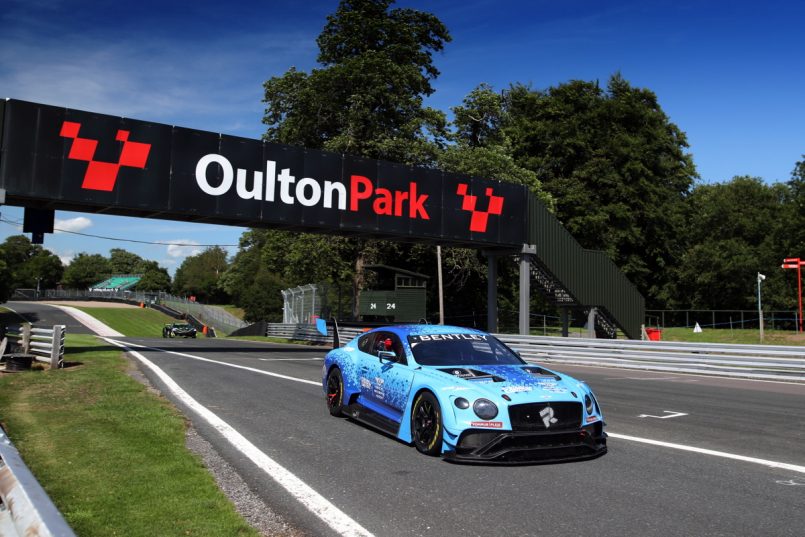 24 Jun

Morris sets pace on first track outing in almost four months at Oulton Park

•    Seb Morris stars on post-lockdown return at 'home' track Oulton
•    Bentley factory driver mentoring Bentley Motorsport Academy drivers
•    Chester-based Morris puts Team Parker Bentley Continental on top
•    Next stop GT World Challenge Europe Endurance testing in mid-July

Bentley factory driver Seb Morris made an impressive return to track action for the first time in almost four months at Oulton Park in Cheshire on Tuesday, 23rd June, after lapping quickest of all during a test session with Bentley Motorsport Academy squad Team Parker Racing.

Marking the 24-year-old Welshman's first appearance behind the wheel of a Bentley Continental GT3 since before the COVID-19 lockdown was enforced in March, Morris was placed with Team Parker by Bentley to act as a mentor for academy driver Frank Bird during the Greystone GT High-Performance Test Day.

Setting-up the car and posting a benchmark time which was P1 on the timing screens, British Racing Drivers' Club (BRDC) Superstar Morris went on to help Bird find 1.2 seconds around the challenging twists and turns of the renowned Oulton Park track.

Elated to be back in real-world action after so long out of the driving seat, the day's running was also a welcome reunification for Morris with Leicestershire's Team Parker with whom he won the 2017 British GT crown and was also a front-runner in the Blancpain Endurance Cup in 2018 and 2019.

"It's so good to be back", said an overjoyed Morris, "It was great to work with the guys at Parker again and as a mentor to Frank Bird. Since the Bentley factory race programme ended due to the impact of coronavirus, my role now with Bentley is largely to assist the customer teams which is great as they're the priority for what Bentley does in motorsport.

"During yesterday's test at Oulton I set the car up, set a reference time – which was P1 – and then coached Frank who is obviously part of the Academy this year. I found him 1.2 seconds, which is fantastic around a track as challenging in a GT3 car."

He added: "For my first couple of laps back out after so many months out of a car it really did feel like a rollercoaster. Oulton is one of the scariest tracks in a GT3 car, so tight and twisty with no margin for error. There's a reason they call it the mini Nurburgring. I had to be mindful of looking after the car, but also pushing as well. After nearly four months out, I was very happy with the day."

Next for Morris will be a test outing in the GT World Challenge Europe Endurance Cup [formerly the Blancpain Endurance Cup] on Monday, 13th July, and Tuesday, 14th July. His post-lockdown race season is expected to commence at the end of July at Imola in Italy.