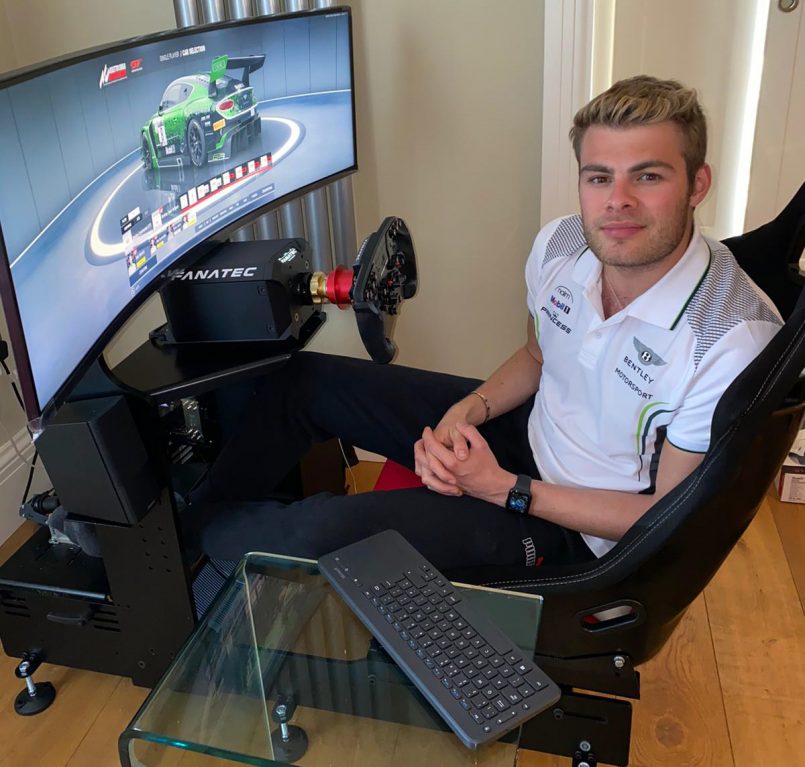 11 May

More SRO E-Sport GT Series Points for Morris after stunning drive through order at virtual Spa-Francorchamps

•    Bentley Motorsport's Seb Morris shines at virtual Spa with P9 finish
•    Sensational gain of 28 positions in action-packed 1hr sim encounter
•    BRDC Superstar ninth in SRO E-Sport standings after two events

Real-world racing driver Seb Morris continued his terrific start to life in sim racing with another impressive performance for Bentley Motorsport in round two of the SRO E-Sport GT Series on Sunday, 10th May – gaining no fewer than 28 positions on his way to ninth place at a virtual Spa-Francorchamps.

Although qualifying didn't go to plan for the Welshman, a combination of a less than straightforward lap and 25kg of virtual 'success' ballast from the opening round a fortnight ago, he produced the sort of storming race drive he is renowned for in real-world motorsport to secure more vital points.

Starting the one-hour encounter at the Belgian track in 37th place, 24-year-old Morris was able to gain more than 10 positions within the first couple of laps and with only 10 minutes elapsed he had already broken into 18th spot.

Continuing his fantastic ascent up the order, the Bentley factory driver was into the top 15 with around 40 minutes to go but an unfortunate moment while dicing for position soon after dropped him back to 19th place.

Determined to make amends, Morris did precisely that and with a quarter of an hour of racing to go he was back inside the top 15. Picking off more places in the No.31 Bentley Continental GT3, he took the chequered flag in ninth spot to cap a tremendous drive.

"I'm really enjoying racing for Bentley in the virtual championships, the SRO E-Sport GT Series is the main focus for us so to be ninth in the standings, from 50 drivers, is pretty good going so far – I'm happy with that", Morris commented.

"I didn't have a particularly clean lap in qualifying and added to the extra weight we had to run, plus our virtual BOP [Balance of Performance] isn't great either, it wasn't the best session. The race went very well though, to gain 28 positions to finish in the points again was fantastic."

He added: "Racing in E-Sports is good to keep me motivated while we're in lockdown, something to look forward to each week. As a racing driver there's one purpose really, to drive cars as fast as we can, so this is the next best thing we can do in the current situation."

On Saturday, 9th May, the British Racing Drivers' Club 'Superstar' also made his second appearance for Bentley Motorsport in the single-seater based The Race All-Star Series powered by ROKIT Phones at a virtual Portugal. Contact from a rival early in race one dropped Morris back to 39th place but he stormed back through into the top 20. In race two, more contact at the start led to retirement.

The world of online sim racing continues apace for Morris and Bentley with the third round of the SRO E-Sport GT Series taking place this coming Sunday, 17th May, at a virtual Nurburgring. The day before, Morris will also be participating again in The Race All-Star Series.

Before all of that, on Thursday, 14th May, he will compete online in the newly announced BRDC Esports Championship. Set-up by British Racing Drivers' Club 'Superstars' director Andy Meyrick, who is also Morris' manager, the series will involve up to 40 members of the BRDC racing virtual Formula 3 cars to help raise money for the NHS. Round one will be at a virtual Silverstone.