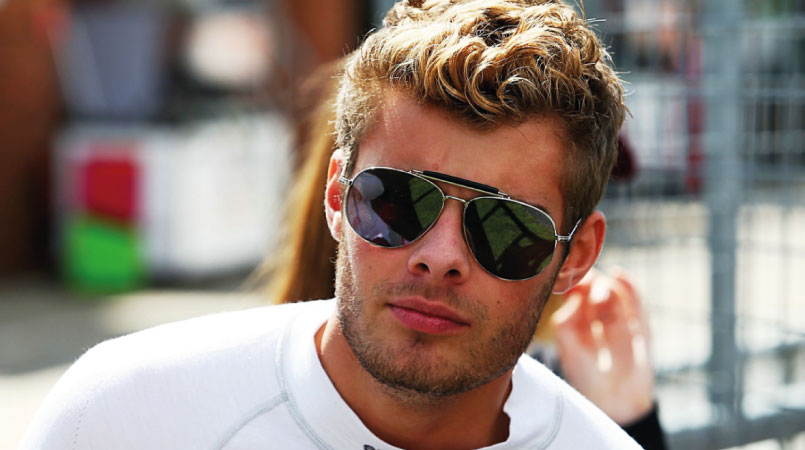 12 Feb

Reigning British GT Champion Seb Morris goes… DATING!

•    Motor racing star newest participant on TV's Celebs Go Dating
•    First appearance tomorrow, Tuesday, 13th Feb, at 21.00 on E4
•    British GT Champ 'hugely excited' to be part of top reality show

Professional racing driver Seb Morris, the reigning British GT Champion, will become the newest participant on popular television series Celebs Go Dating tomorrow night!

Launched on Freeview, digital satellite and cable channel E4 in 2016, and currently part way through its fourth season, the latest series of Celebs Go Dating will officially welcome 22-year-old Seb tomorrow evening, Tuesday, 13th February.

Joining a number of other celebrity figures all looking for love, including Olympic taekwondo gold medallist Jade Jones and TOWIE's Gemma Collins, Seb intends to set pulses racing and be in pole position at the Celebrity Dating Agency.

Chester-based sportsman Seb is a multiple champion in motor racing, having won titles in a variety of categories – his first coming at the tender age of 14.

Last year, he debuted at the world-famous Daytona 24 Hours in America – after winning the Sunoco Whelen Challenge – and also won the British GT crown at the wheel of a Bentley Continental GT3 car, capable of over 200mph.

"I am hugely excited to reveal I'm joining series four of Celebs Go Dating", commented Seb on what may be seen as a surprising career move, "Some might consider it a very bold move but motorsport is a cut-throat business and I have seen friends go from having a drive one season to not having one the next.

"This is an opportunity for me to expand my career and grow as a person, but hopefully also introduce viewers to motorsport who might not otherwise be familiar with what we do – particularly outside of Formula 1."

Filming for the current season of Celebs Go Dating has been underway for some time and Seb cannot wait for the eighth episode to be screened at 21.00 on Tuesday when he blasts onto everyone's screens.

Ever aware of the need to promote not just himself but also his sport, Seb believes his Celebs Go Dating stint will be one of the first opportunities fans have to see an active racing driver appear on reality TV.

"Who would have thought 13 years ago, when I was loading up my little go-kart into the trailer on a snowy morning in Wales, I would one day appear on one of the biggest reality TV shows in the UK, while being a British champion at my sport…I certainly wouldn't have believed it!", he added.

"It is huge for me to represent the motorsport sector and it shows how far the sport has come for someone like me to be considered a celebrity!"

Seb's fans can follow his Celebs Go Dating exploits on E4 from 21.00 on Tuesday, 13th February. His 2018 motor racing plans will be revealed in due course.